Preface
I've only been in the field a short time; I started this journey in 2012, but the changes that I have seen over the past few years have really inspired me to write a opinion piece on the state of the field and the direction in which things are headed.  I've had some amazing interactions with some outstanding photographers on multiple platforms and I'm very privileged to call a number of the people I've met over the years friends.  In the content below I've outlined some issues that I, as well as other photographers have noted in recent years.  Sarah Marino encouraged me to write a post on the subject.  She has already published a post about 500px and the direction in which landscape photography is heading.  It's very inspirational and worth a read: Photo Consumption, Conformity and Copying in Landscape Photography
The Social Morphology and the Death of Originality
There's really no question that social media has shaped and is continuing to shape and influence landscape photography today. For better or worse the majority of us desire to get noticed and for our work to be appreciated by the masses. This desire has really unequivocally damaged the field in my opinion. Day in and day out I see the same locations shot in the same way over and over again, with no credit given to the person who found that original winning composition.  I can't tell you how many different copies of one of  Marc Adamus' shots I've seen with little to no credit given to him.  Originality may not be dead but it's definitely on its way out. Photographers now flock to these locations over and over again to get 'the shot' for their portfolio. They don't bother to look for other compositions or different perspectives, no they just want that number one spot on the front page of 500px and they'll do whatever it takes to get it. Crank the saturation to 150 throw some Orton on the frame, run it through HDR software and you're set! I'm the first to admit that I've done this in the past and I would be a hypocrite to say that I haven't. But! Things have definitely changed for me personally; especially as of late. Originality is king and less is more. Unfortunately it seems that originality is being rewarded less and less while imitation goes viral.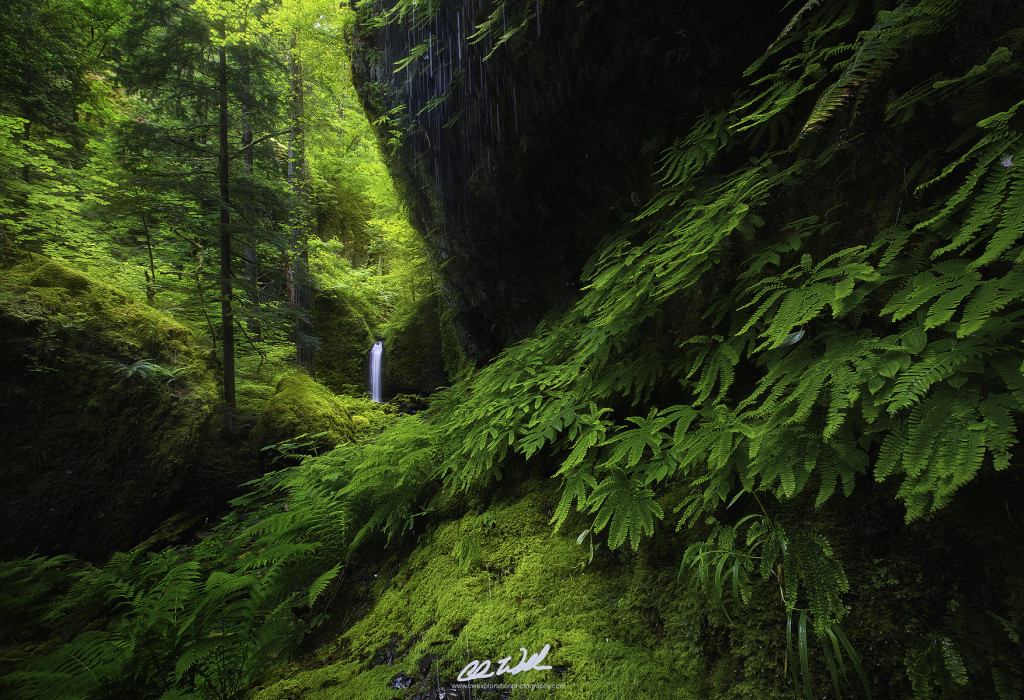 It's so discouraging to see the direction the field is going in. Photographers are fighting on social media outlets over the representation of areas that have been shot countless times. Vote scamming and playing follow the leader are running rampant throughout the media world and thoughtful, constructive feedback is all but dead. There really are very few healthy communities in social networks today that feed off creative and positive forward thinking and feedback. If I were a budding photographer I would be intimidated as hell by all of this nonsense. The field isn't going in a positive direction right now and to be honest it's really quite sad. 500px has been an amazing way to expose others to your work but it's also become a very stressful and, quite frankly, a hostile environment for budding photographers.
Social Media Alternatives
So, where does that leave us? What other outlets or choices do we have? In order to answer that question I think some light needs to be shed on the problems with some of the other social media outlets currently available on the market.
Facebook has become one of the worst choices available. Personal pages are now limited by newsfeed regulations and friend limits and I can't tell you how many times I get asked if I'm even still posting photos by people who follow my Photography Page. In addition to those problems Facebook has been severely limiting how many of my followers actually see my photos. Out of the nearly 7k followers that I have currently following my page only a few percent are actually seeing my posts. If I want everyone to see them I have to pay and if you do pay they then limit subsequent posts to get you to pay more. It's like a giant money pit that leaves you broke in the end. What's even more concerning is the fact that they generate fake likes with zero engagement on the page itself. So you essentially pay for your content to be seen by your current followers and click farms outside of the U.S., sounds like a great deal, doesn't it?  I can understand limiting the reach of major corporations in an effort to turn a profit on their end but they do it equally across the board. In addition to the above stipulations any posts that have links, any mentions of commerce or anything of the sort are penalized even further and reach less people. This makes it extremely difficult to maintain any sort of a photographic community on your Facebook page. Facebook groups can be beneficial but from my experience constructive conversations can be hard to come by especially since Facebook even limits who sees what you post in groups as well due to newsfeed regulation and the like.
Instagram (which is now owned by Facebook, go figure) severely lacks in the community aspect and it has honestly become much like 500px in the sense that hubs only feature content from the same photographers over and over again in an effort to gain followers of their own much akin to the editors choice category in 500px (which has improved as of late drastically thanks to a handful of talented photographers with a great eye for outstanding content). It's essentially a giant popularity contest. I've heard that Instagram can be a very productive, lucrative and positive environment but I have personally yet to experience many of those aspects. One positive is that post engagement isn't currently regulated so it's an excellent way for your content to get seen once you've obtained enough followers to do so, although I'm sure that that will change in the future.
There are other choices outside of the world of Facebook, but they too have their share of issues. Google+ was once touted to become the next Facebook but better. Well truth be told it's essentially become a ghost town with very little user interaction and post visibility. Once in a while one of my posts will catch fire and go 'moderately viral' for a brief period of time but that's honestly fairly rare. The hubs and pages do a much better job of sharing content but the reach is fairly limited. One of the old dogs in the fight is Flickr. I only recently joined Flickr but I've been told that it used to be a budding community with plenty of user interaction and fairly nice photo reach but that has since disappeared. The new platform has severely limited photo reach and the groups are essentially useless. Personally I've experienced very little interaction with new users on that site and my exposure has been minimal. There are also a handful of other platforms on the market such as 1x, Ello and Pinterest but they all have fairly big gaps in one way or another.
Social Eb and Flow: The Demise of Whytake
The death of Whytake was a huge blow to the field in my opinion. I had only discovered it a year or so ago but it had already made a huge impact on my work. The site featured a curated inspirational photography catalogue that exemplified the essence of modern landscape photography. Anything from intimate nature abstracts to sweeping vast landscapes and powerful wildlife images graced the home page of that site and gave visitors a much different and more broad look at the field than other sites provided.  The name didn't determine the content and the images spoke for themselves.  Many of the images that graced the galleries were from photographers whom I had never heard of and many of the more subtle images from those that I was aware of but had never seen.
Whytake may not have had much user interaction, but it made up for that in sheer original and inspirational content. The same can't be said for many of the other alternatives on the market today. I never got to experience the Nature Photography Network or NPN in its heyday as I began my photographic journey in 2012, but I've heard that it was a lot like Whytake with the addition of excellent user interaction, constructive feedback and a positive learning environment.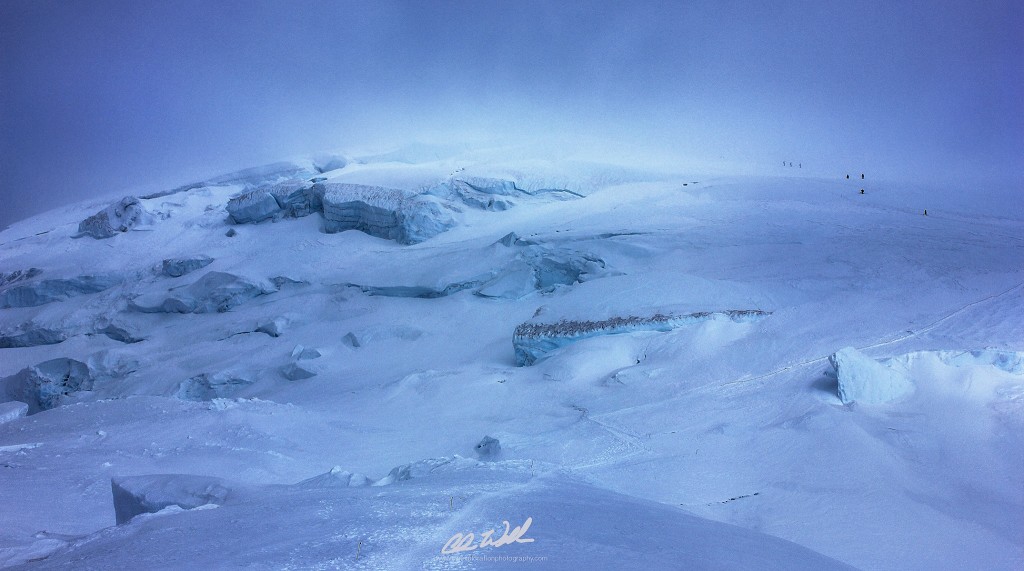 500px is King 
Unfortunately at the time of writing this 500px is king. Many photographers strive to get to that top spot at the expense of creativity and in some cases self respect (in the case of photo theft through composites or outright re-posting someone else's work). Intimate scenes are often overlooked, subtle yet creative and original content often goes unnoticed and many of us sit behind our computer screens shaking our heads in disbelief at the content on the front page. Thoughtful comments are often replaced with 'great shot v+f take a look at my latest work!' Or in some cases really destructive dialogue between fellow photographers which is laid out on the table for the masses to see. The site has essentially become a massive popularity contest run by consumption with little appreciation for the amount of work that actually goes into the photographs themselves. The site's crop can utterly ruin a photo's chances of making it; especially in the case of panoramic work.  Up Voting, cliques and fairly un-original content now run the site for all intents and purposes. The superficial and sometimes damaging dialogue that permeates the site has really damaged the community as a whole and has substantially culled what could otherwise be a fantastic learning environment.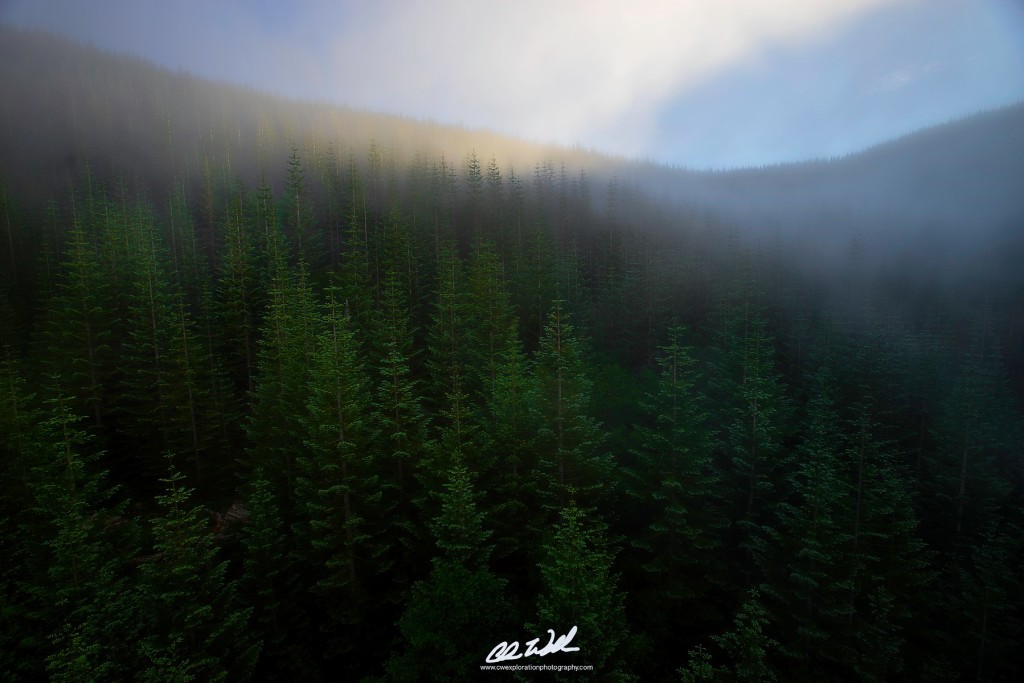 Where do we go from here?
With Whytake on its way out, Facebook dictating what we see, Flickr failing to form a community setting, 500px with so much potential yet so many problems and many of the other social networks coming up short.  The question can be asked; where do we go from here?
The truth of the mater is I don't have a solution or a fix for social media as a whole but I think that we as individuals owe it to ourselves to strive to do better. Think outside of the box and really strive to form a community that feeds off creativity and constructive feedback.  Instead of going for 'the' shot investigate other perspectives and less seen scenes.  Get away from the familiar and immerse yourself into the unknown.  Creativity knows no bounds but your own limitations.
Lastly we need to remember that in the end you will never be remembered for your pulse, the number of followers you have or how many likes you get.  When all is said and done the photos are what really matter.  We need to remember why we started photography to begin with and why we continue to do it today.  After all is said and done the journey to each photo is often more important than the image itself; we grow and learn from each step forward and the occasional stumble backward from time to time.  I think social media has really diminished the value of the art of photography itself and getting that back might be the single most important thing we can do at this point in time.