Consumption, creativity and their impact on landscape photography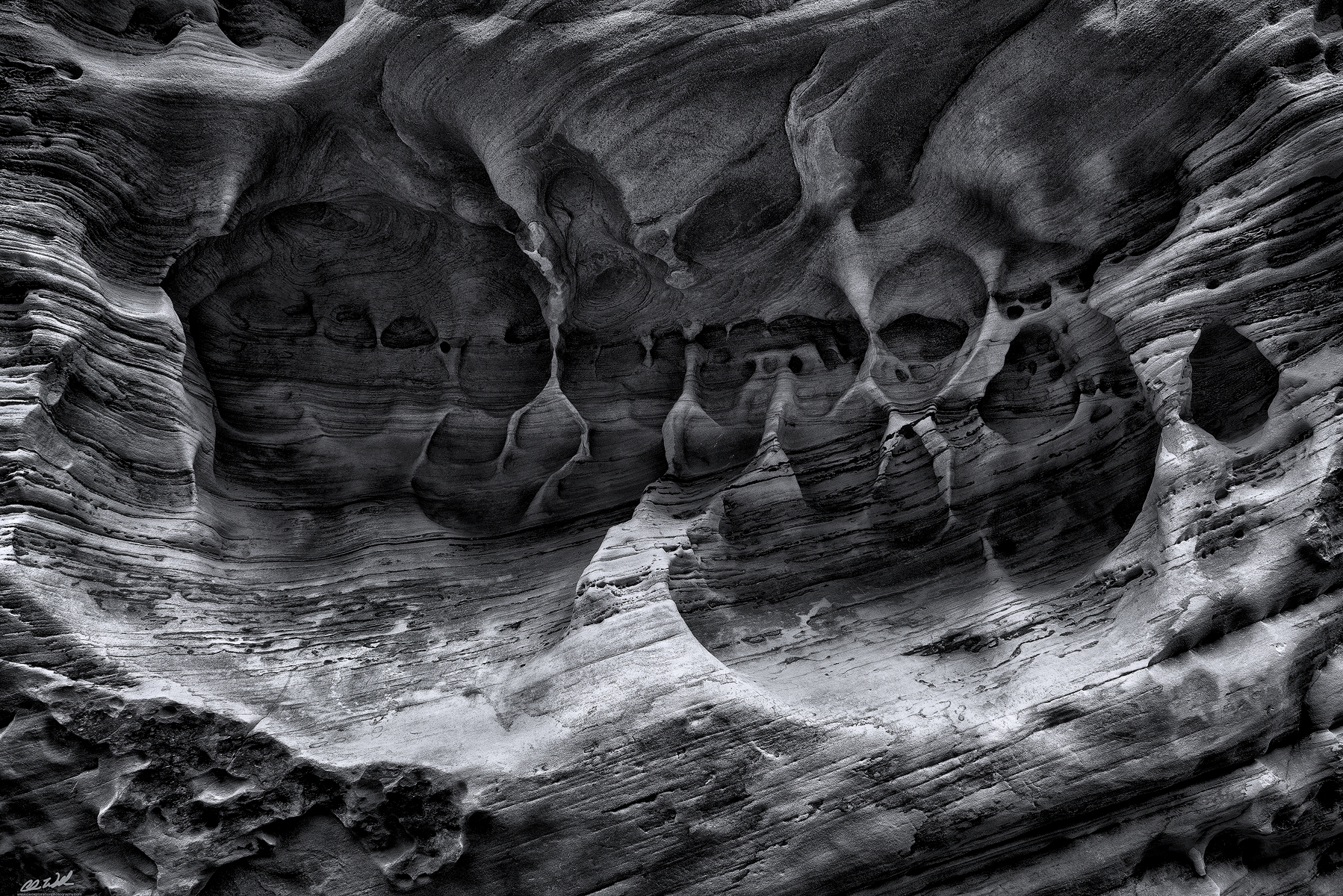 This image was taken in a hidden canyon in Zion, Utah
I love Iceland and Patagonia, but I have to say, seeing the same compositions from famous locations, albeit in different shooting conditions, over and over again is driving me absolutely crazy. In a broader sense, those locations aside, it really begs the question; is creativity dead? I know that some locations are very limited compositionally and I know that there can be other physical limitations as well, but I think that we as photographers owe it to ourselves to do better. I think many of us see those all to famous compositions while researching these well-known locations and we make a subconscious mental note to snag that shot. I think it even goes further than that; even seeing a captivating image from these locations forces us to put subconscious creative blinders on because we have to have that photo in our portfolio.
I'm not saying that we need to write off those 'bucket list' shots, because they do serve a purpose from a marketing and sales standpoint. What I am saying though, is that I think allowing sales and marketing to limit us creatively is doing a serious disservice not only to the progression of the field, but to our own personal progression as photographers and teachers as well.
When I first started out in photography I made the mistake of going after familiar compositions because well, it's easy to do. It's easy to see an amazing image from someone that inspires you and to gravitate toward immolating it. I think that we've all done this to some degree at some point in our careers. The question is; how do we break free from that mindset?
Personally, I have been working a lot harder as of late to shoot scenes in new and creative ways using different focal lengths and creative means to get myself out of any creative slump that I may encounter and to steer myself away from compositionally iconic images. Whether it be using a drone to gain a new perspective or using a super telephoto lens to pick out elements in a scene that speak to us, I think that it's time to move on from the stereo typical compositions and to seek out something fresh and innovative.
The best part about pushing yourself to try new things is that you don't have to fly to Iceland or Patagonia to do it. Many of these opportunities can be found in your own backyard. The Pacific Northwest is an excellent example of this. There's a never-ending supply of not only iconic locations, but also new and inspiring locations in our region. Seeking something new and different isn't supposed to be easy. You have to work for it and the path won't always be straight and narrow, but it's the journey itself that I find to be one of the most inspiring parts to this whole process. In the past year alone I've seen a fairly marked change in the ways that I approach any given scene photographically. I think that forcing myself to move from what's comfortable has expanded my creativity and has pushed me to move in different directions photographically.
My challenge to myself, as this new year swings into full gear, is to push myself and to motivate others to push the field to new heights, creatively. Go to familiar locations and diverge from what's easy, find new locations and explore them. I know that there's more to be seen beyond the status quo and it's up to us to push ourselves to find it.